How to survive the summer with your baby bump

Hey y'all! It's Jess! 
I hope you are all enjoying the wonderfully sunny days! I love summer. I grew up in California and my heart yearns for the sun all year long.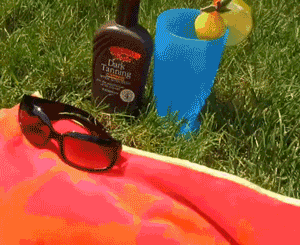 Something is going around with the Lil Helper crew because many of us find ourselves baby bumpin' this summer. I am already 7 months pregnant and summer has gotten a lot less exciting this year because I am HOT and SWEATY.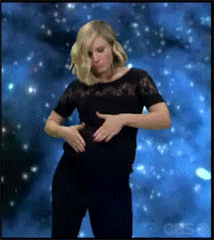 My first was born in the winter so the summer was a lot more bearable. Still, I picked up a few tricks from my first pregnancy and from friends that I will share with you to make the summer exciting again!
Sit back so your swollen and tired feet can take a break while you browse this post. 
 
1. Get yourself a good water bottle: 
This is super important to keep you cool and hydrated! If you need super cold water, then I highly suggest the brand Yeti. This is my absolute favorite since they have a TON of options and you can get the straw attachment which always makes me drink way more water! You can find it on amazon and a lot of other sporting good stores. 
Need flavored water? Or just like to mix it up? I don't blame you! My first pregnancy I used this water bottle and loved it! This time around I needed something that STAYED cold for longer though so I bought this (click here) and I am IN LOVE! Any bottle will do though as long as you love it!!!

2. Treat yourself to some pool time: 
We are very lucky to have a gorgeous pool we can jump into all summer but we didn't my first pregnancy so I got a kiddie pool. It was my favorite thing ever! The best part is I was able to use it with my kiddo later! 
Pro tip: Don't forget the sunscreen or bug spray if you live in an area that requires it!! My favorite sunscreen is Badger (click here to view) since it's super clean and reef safe but whatever you are comfortable with will work! 
Pro tip 2 (is that a thing? It is now!): Get yourself a Lil Helper dry/wetbag to keep all your pool stuff in! These things are seriously amazing. I have a bunch and use them for everything because they are truly versatile!
That's right. Those fans you claimed you would never be caught dead using, get one. They are magical. I have one that sprays water/mist and it is seriously incredible. My daughter is a huge fan too and thinks its super fun to use. 
Alternatively, they make water bottles that mist (click here) so if you are pressed for space, grab one of these and enjoy some cool water on your face and body!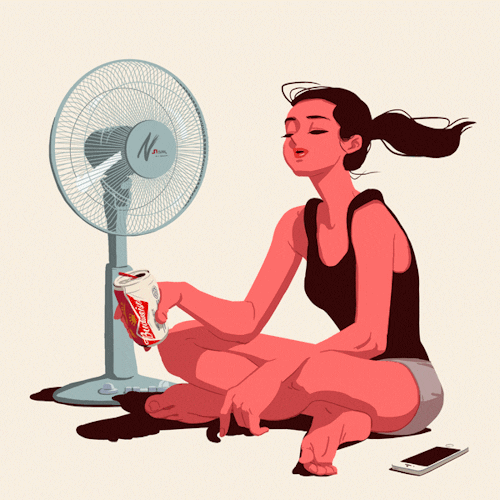 4. Cooling towel:
I had no idea these magical things existed until I got pregnant. My husband has played sports his whole life and apparently they are big with athletes so he was quick to suggest these (click here) when I was struggling with my temperature and goodness gracious my whole world changed. I am pretty sure I have never loved him more. You just need some cold water to soak them in and they stay cool for a super long time!
Protip: You can use the small zipper wetbag to keep your fabulous cooling towel from getting all your other stuff wet!
Protip 2 (again, this is now a real thing): Have a bunch of extra Lil Helper t-shirt wipes, bamboo wipes, or inserts? Soak those in some cold water and use them to keep yourself comfortable this summer!
 
5. Dress to impress: 
Don't worry I don't expect you to walk out looking like a magazine cover but at the very least you will feel fabulous when you're not sweating like an athlete at a game. 
Get some big floppy hats and large glasses so you can look and feel cool. My favorite material to wear in the summer is linen because it is just so fresh and looks fabulous but it does cost a pretty penny. I bought this (click here to view) dress at the suggestion of another pregnant mama and I have seriously worn this thing daily. I think my husband might be starting to worry but I don't care. This dress is amazing. 
Check your closet! You may already have something that will work and keep you cool. Get some light stretchy fabrics that will grow with your bump so you can get the most for your money if you do buy!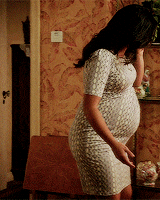 Pregnancy is an intense time for many mamas. Keeping yourself cool is important for you and your bump! I hope these tips help you as much as they have helped me!
What ways do you keep yourself cool during the summer months? 
What summer pregnancy survival tips do you have to share? We would love to hear them below!