Getting your child's toys and clothes organized

Hey y'all. Jess again and in the spirit of spring cleaning, I'm going to share my tips on how to organize your child's clothes and toys*.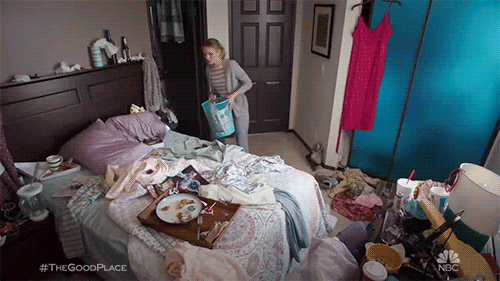 *Please keep in mind that everyone has a different space and different living situations so what works for some may not work for others. We would love to hear your personal tips and tricks in the comments below!
Let's start with toys, shall we?
1. Sorting:
What does this mean? Take out all the toys and decide what to keep and what to donate. It is a good idea to do this sorting with your children (if they are old enough) so they can decide which toys they want to keep and which toys they don't play with anymore.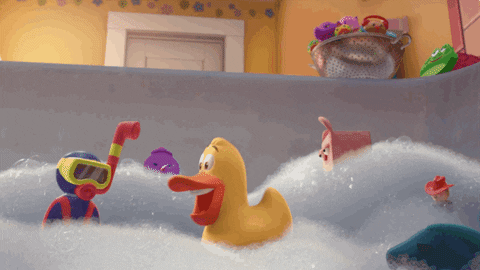 You can even sort into 3 sections: donate, keep, save for later (ie. too difficult for your child now or toys you want to save for another baby).
If you haven't started buying your baby lots of toys, check out this for some good ideas on environmentally friendly toys!
2. Cleaning/Sanitizing:
We often forget to clean our children's toys especially if they are used daily. However, this is important to maintain good health, cleanliness, and just for general peace of mind.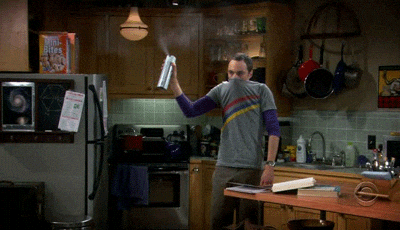 You can use an eco friendly solution (look forward to Tamara's post for more info on that!) and Lil Helper t-shirt wipes  (you can seriously use these for anything!).
I prefer to use a solution of Dawn dish soap and water to clean toys. I let them air out overnight and put them all back in their place in the morning. However, you can choose whatever products you are most comfortable with.
3. Organizing:
This is largely dependent on the amount of space you have for a "play area."
We are lucky enough to have a whole play room for our daughter so we have organized it with a few toys. I also rotate books and toys every 2-3 weeks to keep it exciting for her and so everything gets use.
You can see images of the way I have organized my daughter's playroom below.  Only books next to her chair and in the organizer get switched out. The "music corner" and the "sports corner" stay the same because she plays with it almost daily.
Here are some images of what the closet looks like:
If you have a smaller space, you may want an organizational system that is discrete and fits lots of toys. This organizer shelf or something similar may be a good idea if the play area is in the living room or somewhere you would prefer not to have a lot of toys "shown."
Let's move on to clothes*
*you'll notice there are many similarities but there are some key differences that help make it more efficient
1. Sorting:
This is a good chance to take out all of your child's clothes and decide what does and doesn't fit anymore.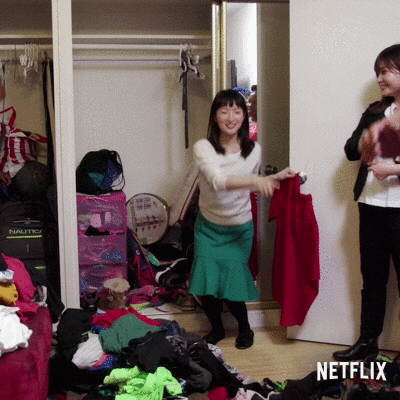 I like to sort clothes in a 3/4 stacks: seasonally appropriate and fit well (this stack then separated in two- play clothes and nicer clothes), too big for now, and donate.
I also like keeping clothes that is one size up out as well since children grow pretty quickly and I hate scrambling to look for clothes. The clothes that are TOO big and not going to fit anytime soon or not seasonally appropriate, I normally throw in a giant bag (explained below) to save for later.
Many choose to save clothes for a future baby. This a great idea as well!!
I also put accessories in a different drawer and swim clothes in another one. You can decide how many sections you need based on what kind of clothes your child has. For example, we are huge fans of bonnets in our home so we have two drawers dedicated to them: summer and winter bonnets.

2. Storing:
If you live in a place with more extreme weather (ie. Canada), this is a good time to store your winter clothes and bring out the summer clothes.
If you store your clothes in plastic tubs, it is good to note that according to ehow (https://ehow.com/about_6642880_do-clothes-turn-yellow-storage_.html ) the off-gassing of the plastic tubs adhere to any remaining protein stains and cause yellowing on white clothes. How gross is that??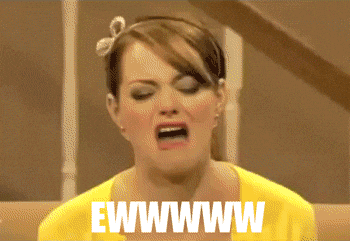 Personally, I store all baby clothes in those giant ziplock bags that you can suck all the air out of like these . I haven't had any clothes turn yellow yet but I cannot guarantee that they won't.
For more information on how and why clothes turn yellow, check out this link  
3. Organizing:
This is my least favorite part of baby clothes. They are so small and yet extremely space consuming.
My daughter and I share a closet so to save space, we hang several dresses from one hanger like this:
For bottoms and tops, we put them in bins so they are easy to see. I am a bit extra so everything is color coded and separated by type of top (t-shirt, long sleeve, sleeveless, ect.).
I also chose this particular organizer so that my daughter can reach it as she is learning how to grab her clothes (she isn't very good at it but I like having this at her eye level so one day soon she will be able to).
Don't forget to tune in next week for the third post of the spring cleaning series!!
What are your favorite ways to organize clothes and toys?
Any good tips or tricks?