Cats and Kids: What their behaviors mean

Hey y'all. Jess again! 
I am back to my series on how to keep the peace between your fur babies and your human babies. I know not everyone has dogs so let's talk about your human babies with a different kind of furry creature–a cat. 
Full disclosure: I do not own a cat. I never have. I have had very limited interactions with cats as I am ridiculously allergic to them so everything I am sharing with you is based on research and not personal experiences. I do love these furry creatures though!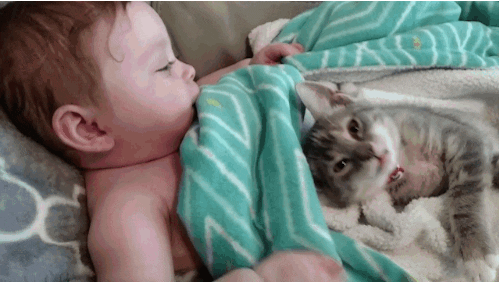 Let's first do a quick run-through of what anxious behaviors look like in cats
Behaviors to watch for: 
1. A fluffed out tail  
2. 
A lowered tail or tucked underneath
3. 
Ears tucked back
4. 
Growling and/or Hissing
5. 
Extended claws
6. Hiding*
*This one is especially important as small children tend to run after an animal that is hiding thinking it may want to play. The child could end up scratched or bitten that can be avoided when a child is taught to be respectful of a cat's space.
Now that we know what to look for when these lovely pets are anxious, let's talk about acceptable behaviors.
How in the world do we know if our cat is comfortable?
1. Leaning or rubbing against you/your child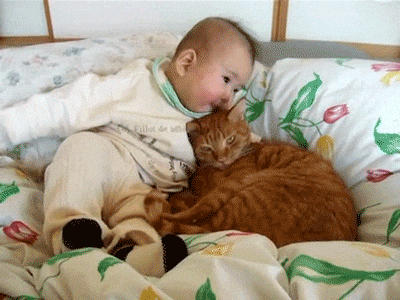 And one more because this is too cute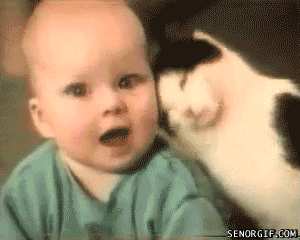 2. Tail held high


3. Purring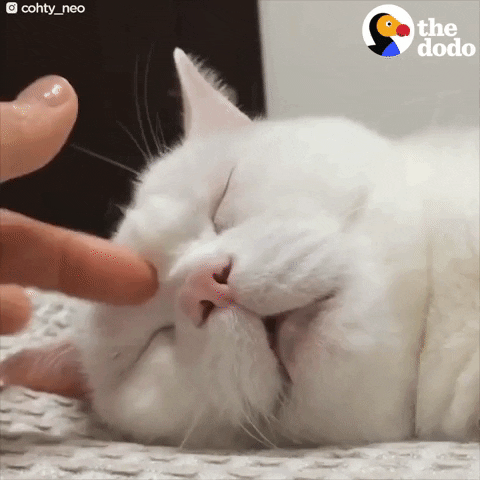 This one is hard to show in a gif or picture so here is an adorable video of a cat purring for 3 minutes for your viewing pleasure: 
Now none of these mean that your child is in danger interacting with your cat. These are just behaviors to watch for. We all want to keep our babies and fur babies happy and safe*.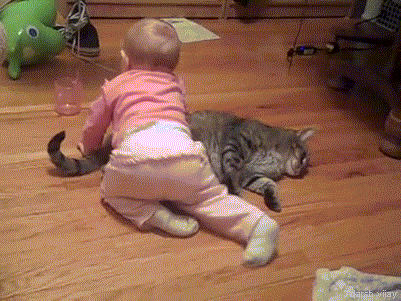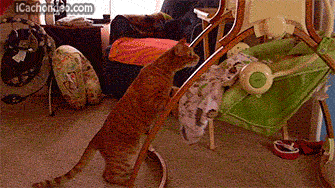 **As always, use your own discretion when it comes to your babies spending time with your cats.**
Any other things you have noticed with your cat or someone else's that dictate positive/negative interactions?
Please share stories of positive interactions your babies have had with your cats or kittens below if you are comfortable doing so!
We would also love to see pictures because is there anything more adorable than an animal loving on its human?