An Exclusive Collaboration! An Exclusive Collaboration! An Exclusive Collaboration!
We are beyond excited to announce an exclusive collaboration between LilHelper.ca and

Fluff Love & CD Science!
Did you know that all of the washing routines recommended by Lil Helper's Delight Team are based on recommendations from Fluff Love University?
That's because the recommendations made by Fluff Love are based on science and the belief that your diapers should always be as clean as possible for your little ones bum! That's definitely something we can get behind.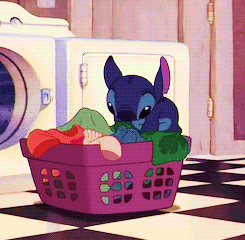 Erin wrote a super informative blog post a while back all about Cleaning Dirty Cloth Diapers. It features lots of information directly from Fluff Love University! 
This adorable, exclusive print features multicoloured penguins doing Lil Helper laundry on a chic black background.
How many of you can relate to that frustrated purple penguin? Thanks to the amazing people in the Fluff Love community, you don't need to feel that way ever again.
Need help coming up with the perfect washing routine? Feel free to email the Delight Team at delight@lilhelper.ca or go ahead and check out the Fluff Love website directly for some awesome advice and tips!
On a scale of 1-10, how much do you love this exclusive print?
Let us know in the comments down below!