Hi guys! Tamara here again! I have a confession: 90% of my Instagram feed is made up of cloth diapering parents and their adorable, cloth-diapered babes (the other 10% is french bulldog puppies and pugs).

Some of these accounts have literally thousands of followers, and the engagement on each of their images is through the roof! Have you ever wondered how they do it? I am here today to share 5 steps to getting insta–worthy cloth diaper photos of your own, so wipe those sticky fingerprints off your lenses & phones, charge up your batteries, and read on!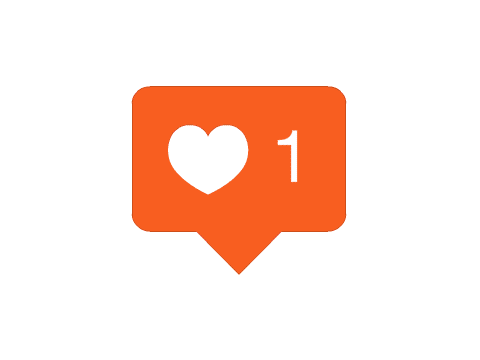 Step 1.) Find good light.
Any photographer will tell you that lighting is the single most important thing in any photograph. It determines the mood and feel of an image more than any other factor.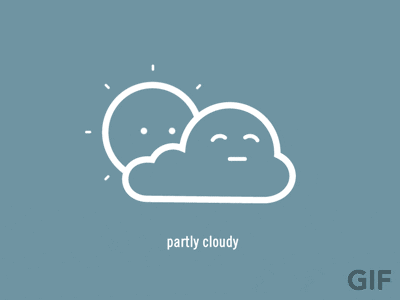 When attempting to take insta-worthy cloth diaper photos of your own, seek out light that is even (meaning no patches of shade or shadows), and not too bright. I have learned that an overcast day actually makes for better light than a day with a cloudless sky, because overcast skies will diffuse (that photography speak for "spread out") & soften sunlight.
In addition, if you are shooting outside on a sunny day, try to shoot in either the early morning or late afternoon when the sun is low and soft in the sky. Photographers call the hour just before sunset the 'Golden Hour' because the light at this time of day is positively golden.
If you are photographing in your home, shoot next to your biggest window. If the light from that window is too bright, try hanging a sheer white curtain in the window. Like clouds do with sunlight, the curtains will smoothe out those unforgiving shadows. Shoot your little one sitting in front of the window, with the light illuminating their face and chest.

Step 2.) Shoot in 'burst' mode
.
One of the most amazing things about digital photography is that you can take a dozen photos in a matter of a few seconds and simply throw away what didn't work out. Burst mode is especially helpful when photographing subjects that are not sitting still, which makes it perfect for shooting babies and toddlers!

When you 'cast a wide net' in this way, you triple, quadruple, or even quintuple your chances of snapping that perfect, in focus, insta-worthy photo!


Step 3.) Get in close.
Crop out excess, unimportant subject matter, and bring your viewer's attention only to what you want them to be looking at. Ask yourself, "What am I taking a photo of right now?" and let that fill the majority of your frame.
To illustrate this point, here is an example that I took using my dog, Jersey. In the photo on the left, you can see that I am shooting from above and from far away.  Despite this being a nice photo, taken during the 'golden hour', it does not pack any sort of visual punch. Before even noticing the cute dog sitting in the grass, the viewer will likely notice trees, part of my driveway.

The photo on the right was taken 2 seconds later. All I did was take 3 steps closer, and kneel down to get on Jersey's level. He is sitting in the exact same spot.

I think we can all agree that the image on the right is significantly more visually appealing. This is the power of getting in close! 
Step 4.) Mix it up! Show your child's personality.
I have struggled in the past with posting a good variety of photographs to my instagram feed. Too often I forget to take photos while we are out doing fun things, and only think about it when we are home playing on the carpet. However, I have learned that Instagram followers want to see who your child truly is. So share photos of your child doing what they love and what makes them, them (while sporting that adorable cloth diaper, of course!)

Some excellent ideas are playing with a beloved toy, running errands with a parent, snuggling a beloved pet, or exploring a favorite park. Get outside and have some fun!
Step 5.) Seek out simple backgrounds.
One of the easiest things you can do to make your photos really pop is to shoot on a simple background. When backgrounds have a lot going on, the viewer's eye is automatically taken from the main subject to whatever else is happening in the image. Make your subject pop by limiting visual 'clutter' whenever possible.
BONUS) Write something
Perhaps the single most powerful tool to getting insta-worthy cloth diaper photos has nothing to do with the photo at all, but rather with the photo's description.
Thoughtful descriptions engage actively with your viewer to give them a feeling of having been shown something truly meaningful.
Share a special memory from the day that the photo was taken, or write a short parenting anecdote. Actively try to relate to, and engage with your viewers and you will be surprised at how many comments, likes, and follows you receive!


If you aren't already using hashtags you should definitely read this article about what hashtags are, and why they are so important. Then! Use the hashtag #lilhelperdiapers on your fabulous, insta-worthy cloth diapering photos so that we can send you some love!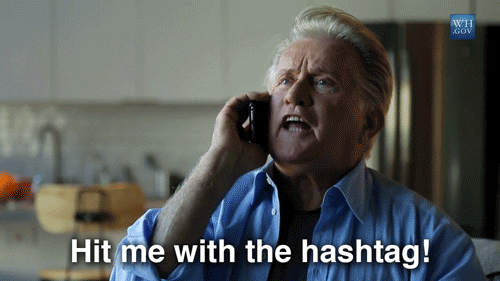 Have I forgotten anything? Do you have any other tips and tricks for getting insta-worthy cloth diaper photos?
You can follow LilHelper at @lilhelperdiapers on Instagram!