Let's pause time and breathe

Hey y'all. Jess again ♥️
Do you ever stare at your child and think "LEAVE ME ALONE." If so, this post is for you.
Take a moment and breathe first.
Have you ever have one of those days when you just want your kids to go to sleep so you can have 2 seconds alone to breathe or drink some wine (no judgement! Cheers mama!)
Or maybe just take a dad poop (you know when they go and sit in the bathroom for 30 minutes and you wonder how in the world it takes so long!)?
I get it.
You know those days when blinking feels like a break? Your only break.
I have had many of those days.
The Days are Long but the Years are Short
I have a baby who hates napping and will only sleep if I lay next to her. She is a stage 5 clinger and wants to be held 24/7.
There are days when that annoys me so much and I feel like an awful person for being annoyed. Of course this only makes me more annoyed because that's just how babies work and there's not much I can do about it.
Can you relate? Now, breathe. Babies are such hard work. SUCH. HARD. WORK.
We weren't meant to raise children alone. We need others (http://blog.lilhelper.ca/how-to-pick-up-moms/). It really does take a village (http://blog.lilhelper.ca/finding-my-mom-tribe/). Pat yourself on the back for doing your absolute best everyday even if some days you're better than others.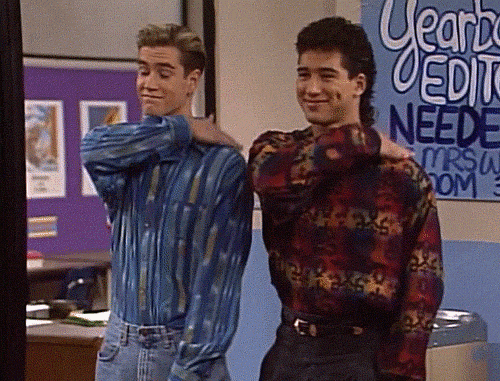 This past week, my daughter turned one. ONE.  Everyone told me that time would fly by. I had heard it and I thought I understood it. I didn't. My daughter just turned one. HOW?
I know we are all shocked when our babies turn 1 or even 1 month. It feels like we blinked and time was gone. Time we can never get back.
I heard the saying "the days are long but the years are short" when I was pregnant and I would recite it to myself when we were having a rough day. It still wasn't enough. Some days, I would still just feel empty.
Savoring the little moments
Cut to this very moment.
I kick myself for not enjoying every single second more. For getting frustrated and wishing that time would go faster.
For wanting her to walk so I didn't have to hold her (not all the time. I love holding her but some days I just wanted to pee without a baby on my lap.). I kick myself for wanting her to talk so I could know what she was thinking instead of just babbles and moans.
All these things seemed so important and now I wish I could get those moments back and live them all over again.
Those days when all we did was sit on the couch because she was cluster feeding (http://blog.lilhelper.ca/cluster-feeding-survival-tips/) or the days when she didn't want to be put down at all so I had to wear her (http://blog.lilhelper.ca/5-reasons-to-baby-wear/) while doing all kinds of crazy tasks.
I long for the days when she just wanted me.
These last couple of weeks she has become so independent.
I am so proud and so heartbroken all at the same time. I just want to hold her while I do dishes or clean up but she wants to walk and crawl and discover new things.
The holidays are upon us
With the holidays around the corner, let's all take a moment to breathe. Breathe and recite "the days are long but the years are short."
Enjoy those moments.
Those moments when they just want you. Those moments when they want to be held.
Every. Single. Moment.
(Every moment you CAN. Let's face it-sometimes they are monsters and nobody is enjoying a damn thing.)
They go by too fast and once they are gone, they are gone forever.
The holidays are not about gifts.
They are about appreciating everything we have. Breathe and appreciate mama. ♥️
Don't forget you're a BADASS
Even on the days you are completely broken, remember, you are a badass. You made a human from scratch. You gave a whole other person life.
Adopted or are fostering? You are a badass. You care for a child that had nothing.
Whatever your path, you are a freaking queen.
Don't forget to take care of yourself also! Even queens need a little self-care ( http://blog.lilhelper.ca/self-care-for-parents/)!
More importantly, let's all remember that to that person, you are their whole world. You are the center of their whole universe. That is pretty badass.
Are there moments you wish you could have back? What are they?
Share your sweet moments below!!