My name is Tamara and I like to save money! In fact, saving money is one of the primary reasons why I started cloth diapering in the first place. I have been cloth diapering for about 1 year now, and I've discovered how to save even more money when cloth diapering!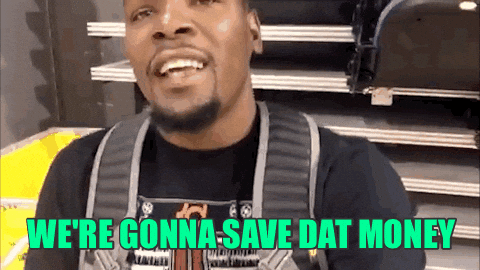 Skip the Expensive Diaper Pail:
Whether you intend on doing laundry daily, every second day, or every third day, you will need somewhere to put your baby's dirty diapers between washes. Options for pails are plentiful and price tags can get pretty high, but you absolutely do not need to spend a fortune to get an effective pail!

Fancy steel diaper pails that come in a variety of enticing colours will run over $80+. These fancy pails look great in a nursery for sure. To save even more money when cloth diapering I opted for an 8.5 gallon step-on garbage bin.
My basic bin was less than $10 at Walmart and it does a great job of containing those dirty diapers and keeping odours contained.
Another option in lieu of an expensive pail is to forego a bin entirely and to instead only use a large wetbag.


Photo by Tegan Kraft
Wetbags are plastic-lined, waterproof and machine-washable bags which come in various sizes. They are specifically designed to hold soiled diapers.
Many folks simply hang a wetbag from a doorknob near their change table and plop their dirty diapers in as they go. As a bonus, a wet bag it extremely portable and can be used when travelling or even on trips to the pool. They can hold not just wet diapers but wet swim suits & towels as well.
A large wet bag costs around $25.  When compared to an $80 fancy pail, a wet bag will definitely save even more money when cloth diapering.

Ditch the Fancy Detergent:
A quick search of 'best laundry detergent for cloth diapers' will send you down a rabbit hole of lists upon lists of various never-before-heard-of and nearly impossible to find laundry detergents. They often come with scary $25+ price tags.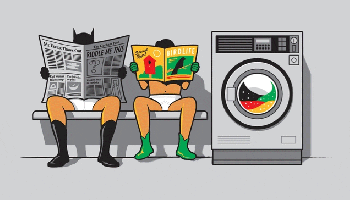 Choosing the right detergent can feel overwhelming, to say the least! Those fancy detergents are wonderful and certainly do the job – but guess what?
So does Tide Original!
And it's cheap.
And it can be found at basically every neighbourhood grocery store in the country.
If you want to save even more money when cloth diapering, skip the expensive detergent and opt for Tide Original.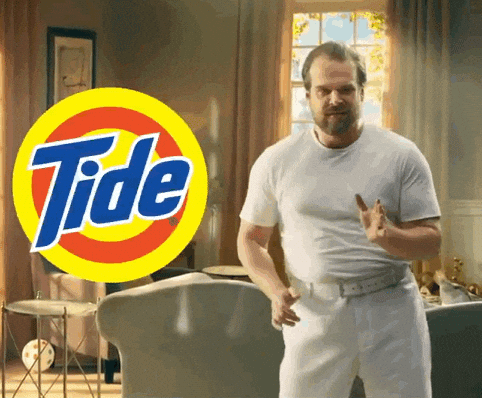 Choose Cloth Wipes:
Strangely, a lot of people who use cloth diapers are hesitant to use cloth wipes. Instead, they opt for chemical-laden (and pricey!) disposable wipes.
Not only are cloth wipes better for your baby's delicate skin and less wasteful, they will also save you lots of money over the course of your child's diaper wearing career.

To save even more money when cloth diapering, consider ditching those disposable wipes for reusable cloth wipes! Simply wash the wipes in with your diaper laundry.  
Air Dry your Diapers:
While minimal, the cost of machine washing and drying diapers does add up over time.

This money-saving website estimates that the average load of laundry in a 45 minute dryer cycle costs .36 cents. If you did a load of diaper laundry every day like I do, that works out to about $10.80 per month, or $129.60 a year. Ouch!

But check this out; A one-time purchase of a drying rack will run you $15-$30. Then you can hang dry load after load of diapers (and all your other laundry too!) until your babe is potty trained!

If that doesn't save even more money when cloth diapering, I don't know what will!
Not only does hanging your diapers to dry save money, but it also saves your diapers.
Diapers that are gently air-dried last longer than ones that are tossed around inside a hot tumble-dryer.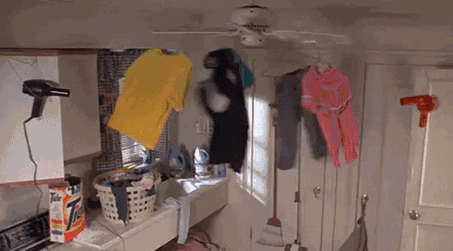 So, hang those diapers to dry! It's better for the environment, it's better for the diapers and it will save you even more money when cloth diapering! WIN, WIN, WIN!
Buy in bulk:
The initial investment in cloth diapers can be intimidating.

It is suggested to have a 'stash' of at least 2 days worth of cloth diapers. For newborns, this can be 10-12 diapers per day, or for older babies, it usually means 6-8 diapers per day.
When the average cloth diaper costs $20-$30 each, you are looking at a considerable investment right off the bat.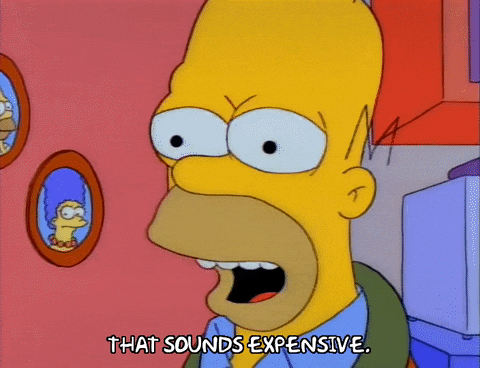 Sadly, this initial investment alone is the reason why many people avoid cloth diapering entirely.
This is where buying in large quantity comes in handy! Most cloth diaper companies offer some sort of Multi 'Day Pack' offer, in which you buy in numbers of 6+ and you receive a 10-20% discount!
Buying in quantity will absolutely save even more money when cloth diapering.
Buy Used or On Sale:
Did you know that once or twice a year LilHelper has a 'Seconds Sale' in which new but perhaps slightly imperfect diapers are sold at steep discounts?
These brand-spankin'-new diapers may have a discoloured snap or a small mark from the factory floor. These imperfections will mean massive savings to you!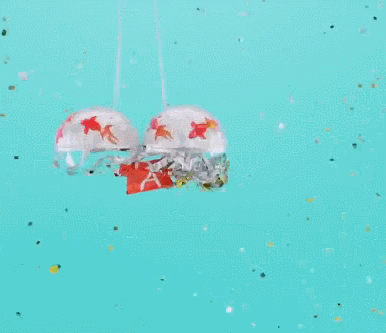 If you are really looking to save even more money when cloth diapering, BUY USED!
Used diapers may sound a bit icky, but the fact of the matter is that if a diaper has been cared for & washed properly they can last for
years and years
; well beyond just one child's use.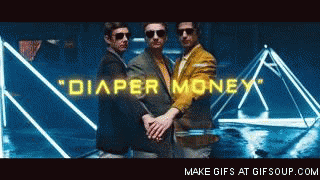 At LilHelper we pride ourselves on how long-lasting our diapers are and think it would be a shame for our diapers to only be used with one child.

There are tons of Buy/Sell/Trade groups on Facebook packed full of diapers that are looking for their second life.
If you are looking to save even more money when cloth diapering and aren't bothered by the idea of using previously-loved cloth diapers, then this is a great money-saving option for you.

Don't Go Cloth-Diaper-Crazy:
My single biggest money saving trick is perhaps the hardest one to follow….. DON'T GO CLOTH-DIAPER-CRAZY!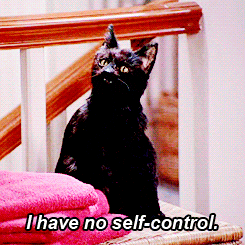 Listen. Cloth diapers are adorable! It's one of the main reasons that I love them so much. The colours and patterns that they come in are limitless.
There are endless, fun accessories available that promise to make your cloth-diapering life easier.

It is very easy to buy things that you do not truly need simply because you have fallen in love with the latest limited-edition-whatever.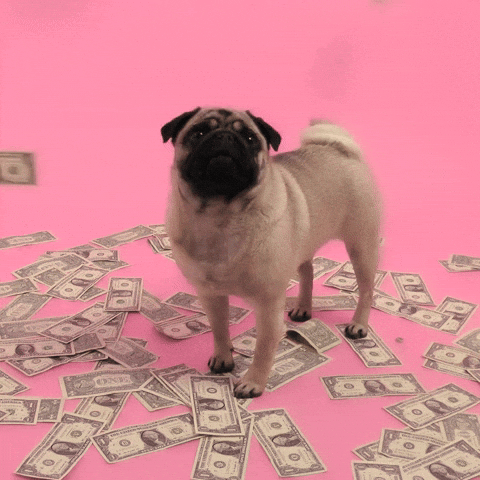 Before you know it, you will have a 'stash' of 100+ diapers that are hardly being used and you will have spent well more than disposables would have cost you.
(On the plus side, cloth diapers can be resold later to recuperate some of your investment)

If budget is an issue and if you are looking to save money, it is imperative that you decide early on to not lose your mind over cloth diapers.
All you truly "need" is enough diapers to last you between washings (1-2 days worth), a dozen cloth wipes, and a bin or wet bag. I'd also strongly encourage a diaper sprayer.
It is very easy to lose control of one's self in this adorable world of cloth diapering.
The most effective money-saving tool in your toolbox is your own self-control.
I hope that I have given you some helpful tips on how to save even more money when cloth diapering your little one!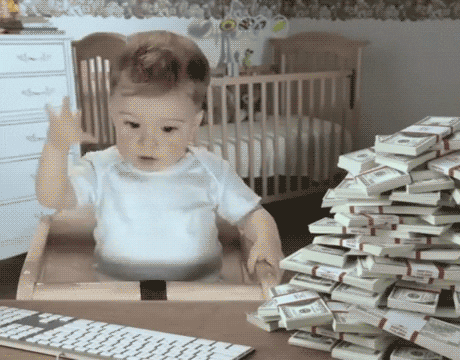 I'd love to hear from you!

How have you managed to save money even more money when cloth diapering
?
Give us your best money saving tips!